'Hosanna' Prison Ministries
'Hosanna' Prison Ministries is dedicated to bringing the Joy of the Gospel of Jesus Christ to people serving time in prison. This ministry is set upon a Vision given by Almighty God of the Union of the Sickle and the Harvest. The faithful team, led by Julia under the Holy Spirit's direction, will regularly visit anyone, upon the request of the inmate or their families.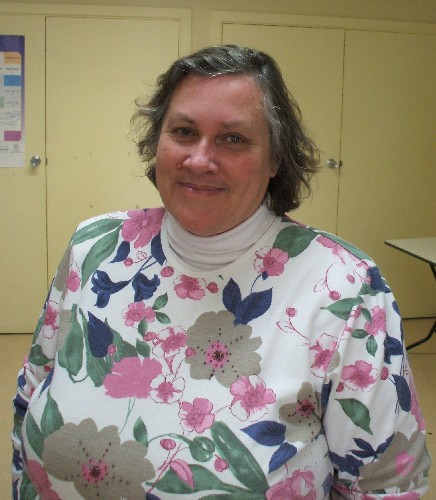 Julia Daniels (Prison Ministries Director)
As Julia says, "So many men, women and young people are caught in a hopeless cycle, seeing no way to change their situations. But the Lord is more than able to set people free." She goes on to describe the Joyous Gospel of the Lord, "The world loves to put a label on convicted prisoners that they can never escape, even after being released. But the Lord has one label for a 'REPENTANT' sinner, 'FORGIVEN' - The cycle is broken and NO RECORDS ARE KEPT by GOD!"
We would love to hear from any interested people. No crime is too bad to be forgiven, no situation too big for the Lord to handle. You can email us at hosanna_churches@hotmail.com where you can also leave prayer requests. 'Hosanna' has a dedicated prayer time each week to bring all prayer requests before Our Lord of Glory.
"Put in the sickle for the harvest is ripe" Joel 3:13